About Forbes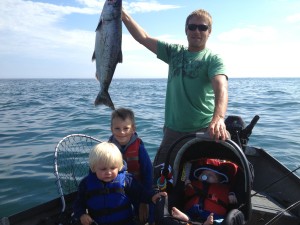 Forbes Jonasson EA LTC
I was raised in Medford Oregon and graduated from Willamette University. After some time spent traveling I knew I wanted to return to the Rogue Valley to begin my career and raise my family. My wife and I have three young boys and love spending most of our free time exploring and enjoying the beauty of nature. For the past 9 years I have been assisting clients in the rogue valley with their business and individual income tax preparation. I have been fortunate to have ample experience over the years with a wide variety of tax returns ranging from the most basic to the most complex. This has given me the awareness and ability to find every deduction, credit, and or tax strategy that may apply to all tax situations.  Every taxpayer has a slightly different tax story which requires a certain path that leads to the best outcome. I believe my knowledge of tax law and efficiency at helping clients to organize their tax documents for their tax preparation will maximize the end result in accuracy and tax savings.
Jonasson & Co. Tax Preparation
In 1995, Carol Jonasson, my mother, founded Jonasson & Company as a tax preparation and bookkeeping service.  In 2001 my parents moved to the Eugene area. Carol has continued to maintain an office in Eugene and Medford during tax season tending to her devoted clientele. I am enjoying working with my mother, gaining from her years of experience and getting to know her Medford clients.